Parental Control?
Learning App?
WHY NOT BOTH?
Screen time. It's what your child loves, and what you wish they would use more productively. With Learn It 2 Earn It, you can turn their screen time into learning time.
Download Now
Learn More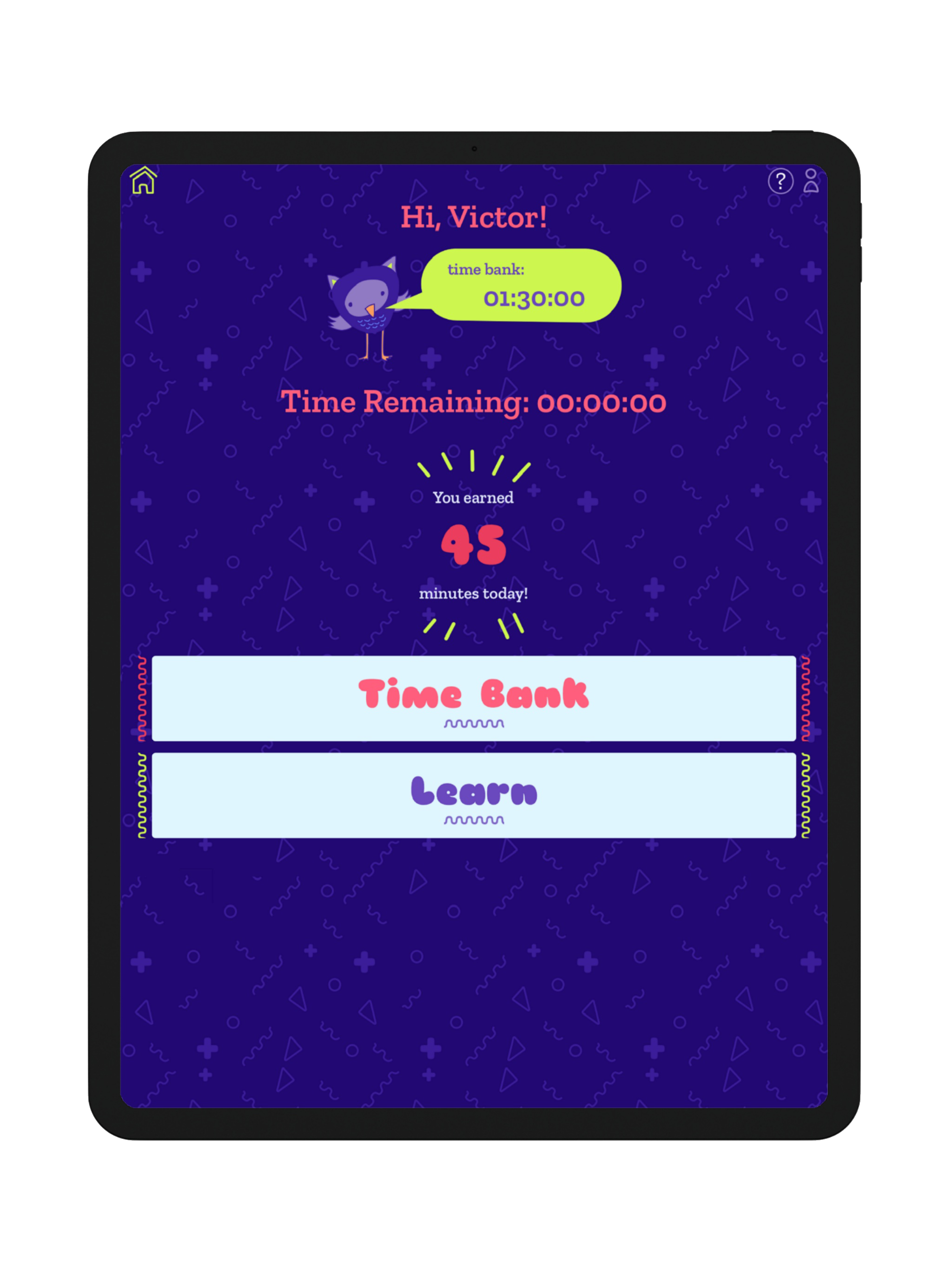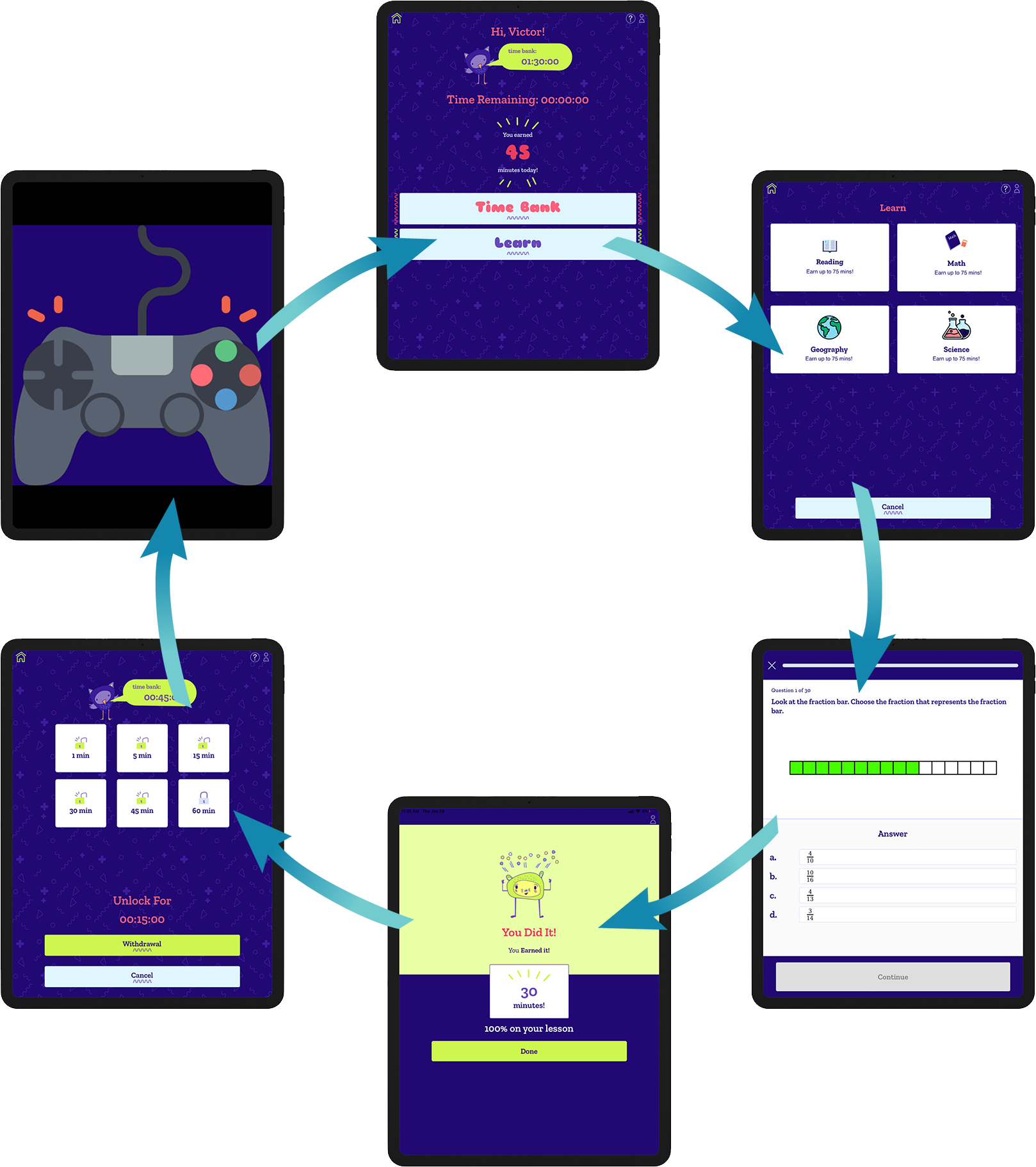 BUILT TO ENCOURAGE YOUR CHILD TO LEARN ON THEIR OWN.
Gone are the days where you have to remind your kids to study before playing on their devices because the reward loop is built into the app.
We've built a self-regulating system for your kids. They can only use their devices if they've learned something that day and even then, the time they can use their device is limited by how much they've earned from their studying.
Once your child gets on their device, all of their apps and games are hidden. The only way to see their apps and games again is to unlock their device using the time bank.
LEARN MORE ABOUT HOW LEARN IT 2 EARN IT WORKS
The Home Screen

On the Home Screen of Learn It 2 Earn It, your child will be greeted by a few things: The time balance in their time bank, the option to earn more time through learning, and how much they've earned that day.
The Learning Center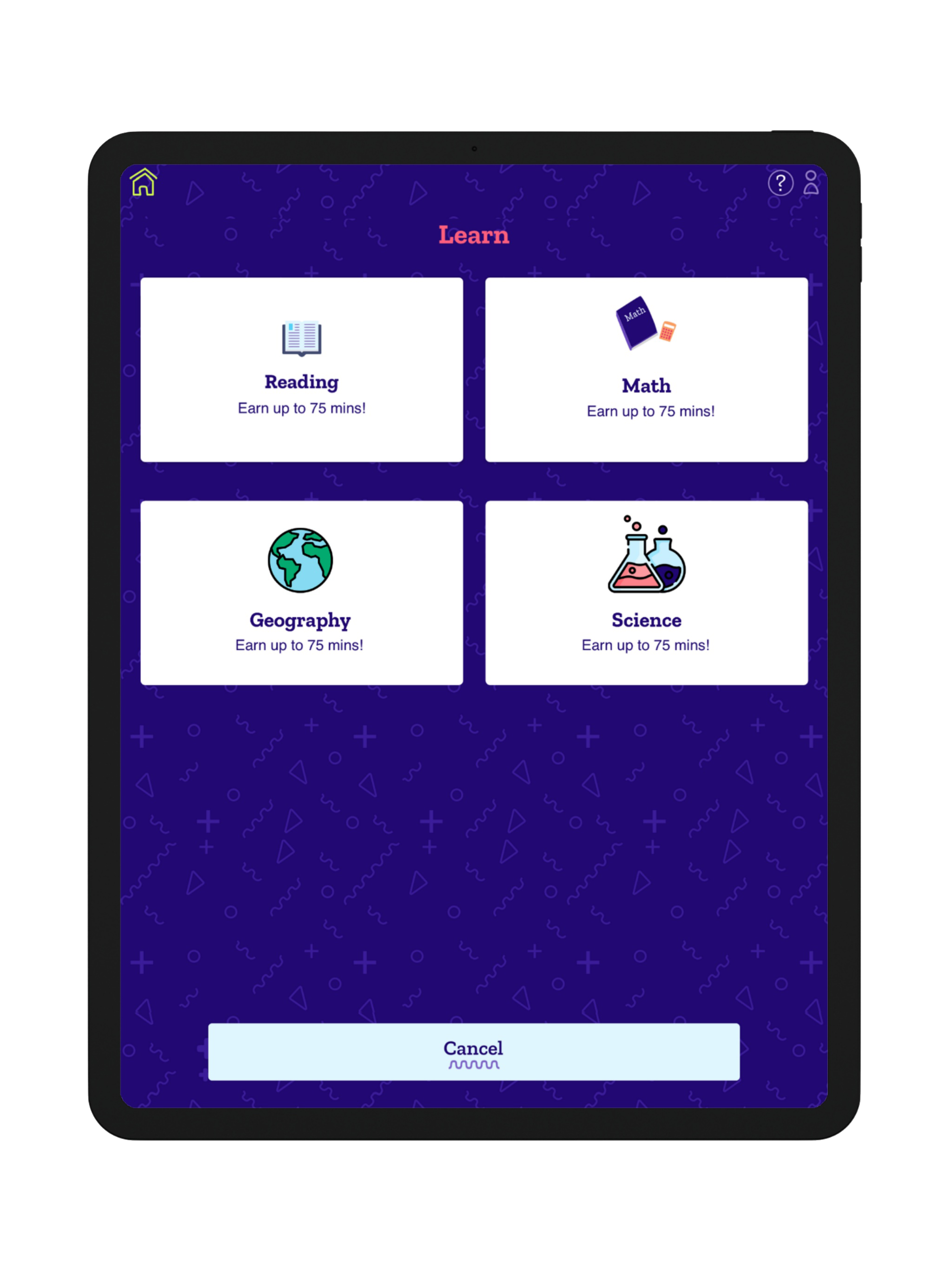 Learn It 2 Earn It covers K-5 content in mathematics and reading with more content being added constantly. Your child has the option to learn and practice their reading or math skills. All built with the national standards in place to make sure your child is practicing the skills they need to succeed in school.
The Lesson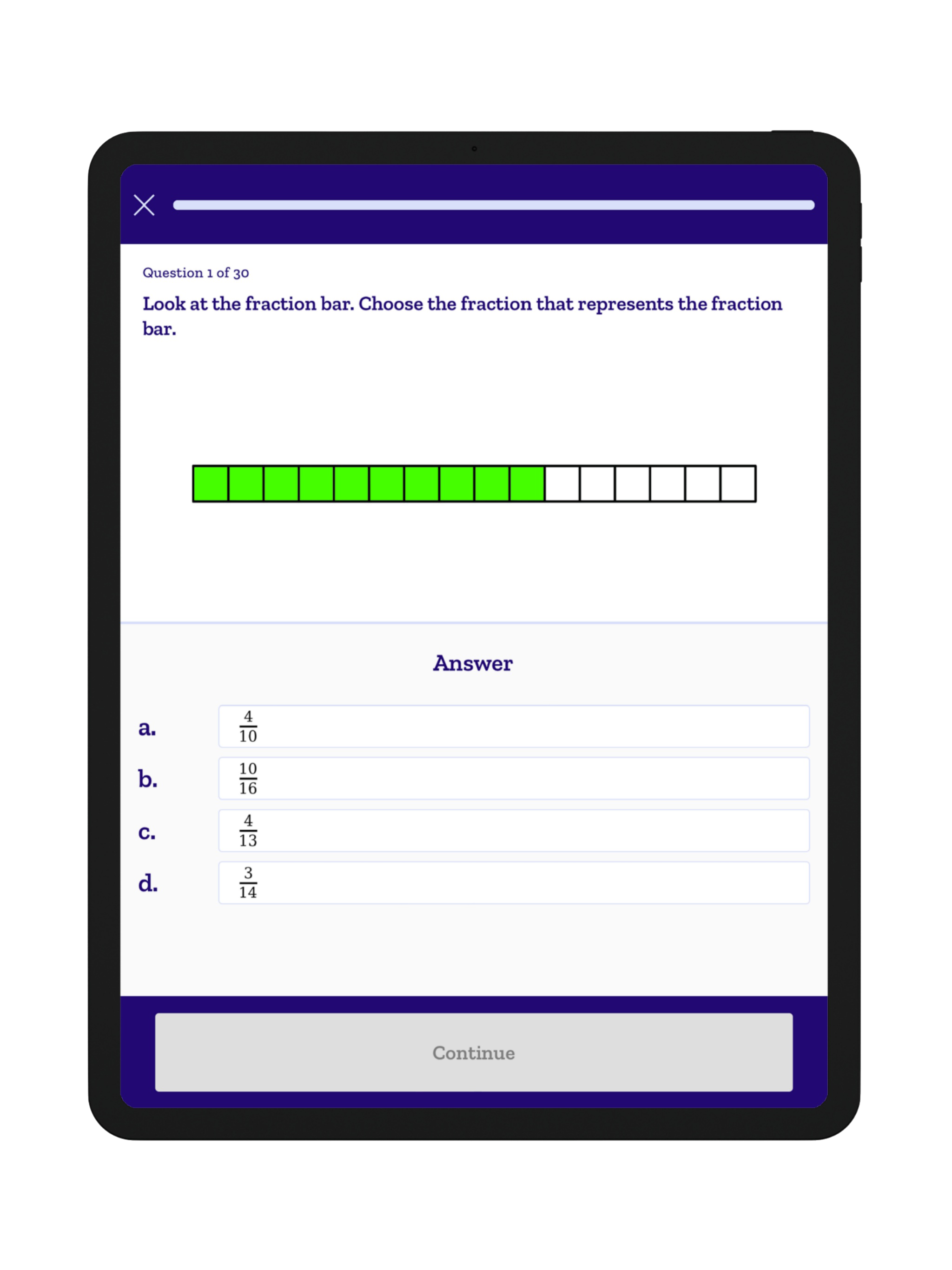 In the lesson, your child will be challenged with questions based on the content for their grade level. Learn It 2 Earn It doesn't expect just average, instead, we feel that comprehension is achieved when your child can get 80% of the questions correct. Any scores below 80% are not rewarded.
The Reward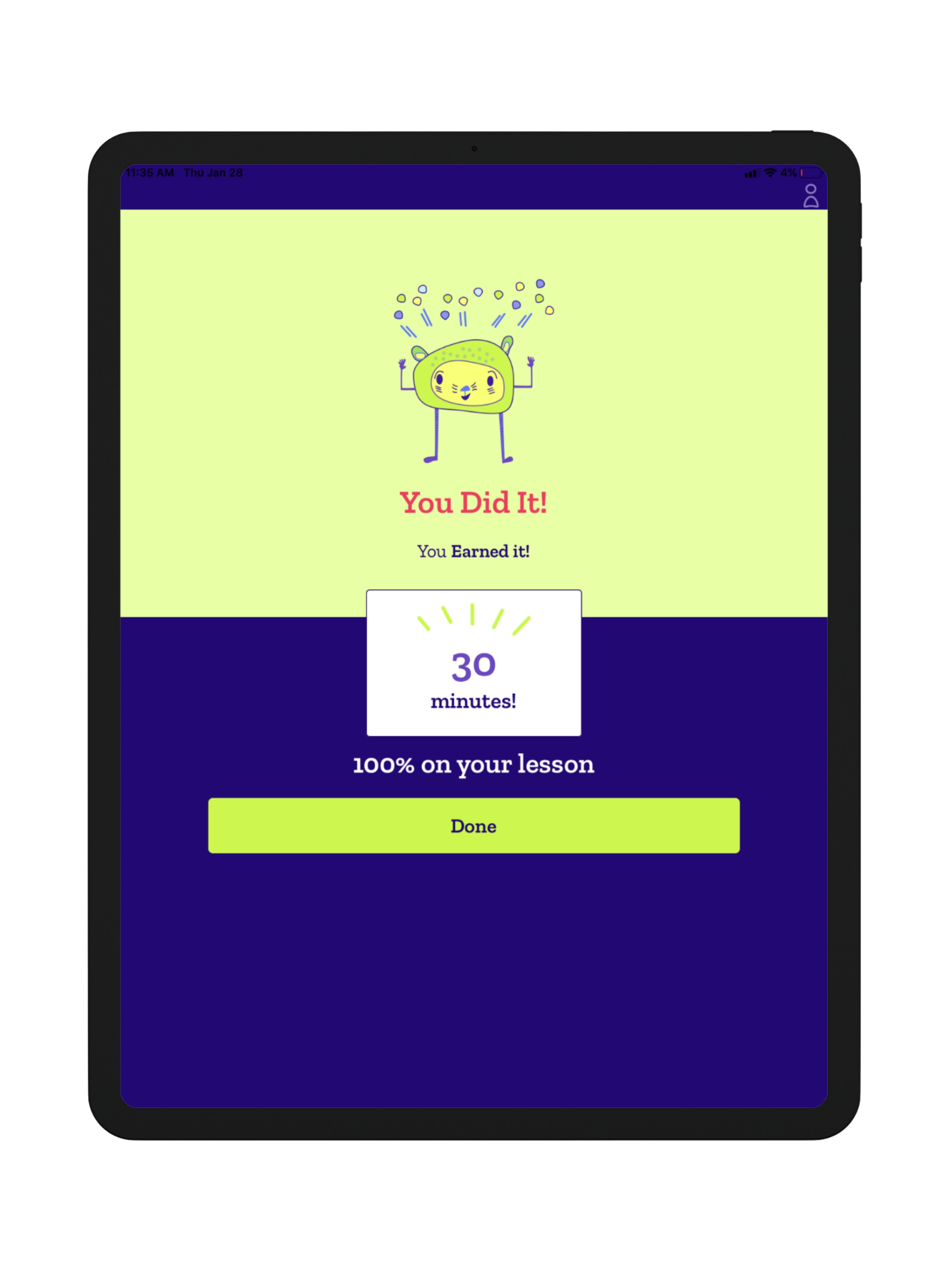 When your child has received 80% or higher on their lesson, they're rewarded with time that is instantly deposited into their time bank. This time can be saved for later, or redeemed immediately. With our parent dashboard, you can also adjust the rewards your child receives for completion.
The Time Bank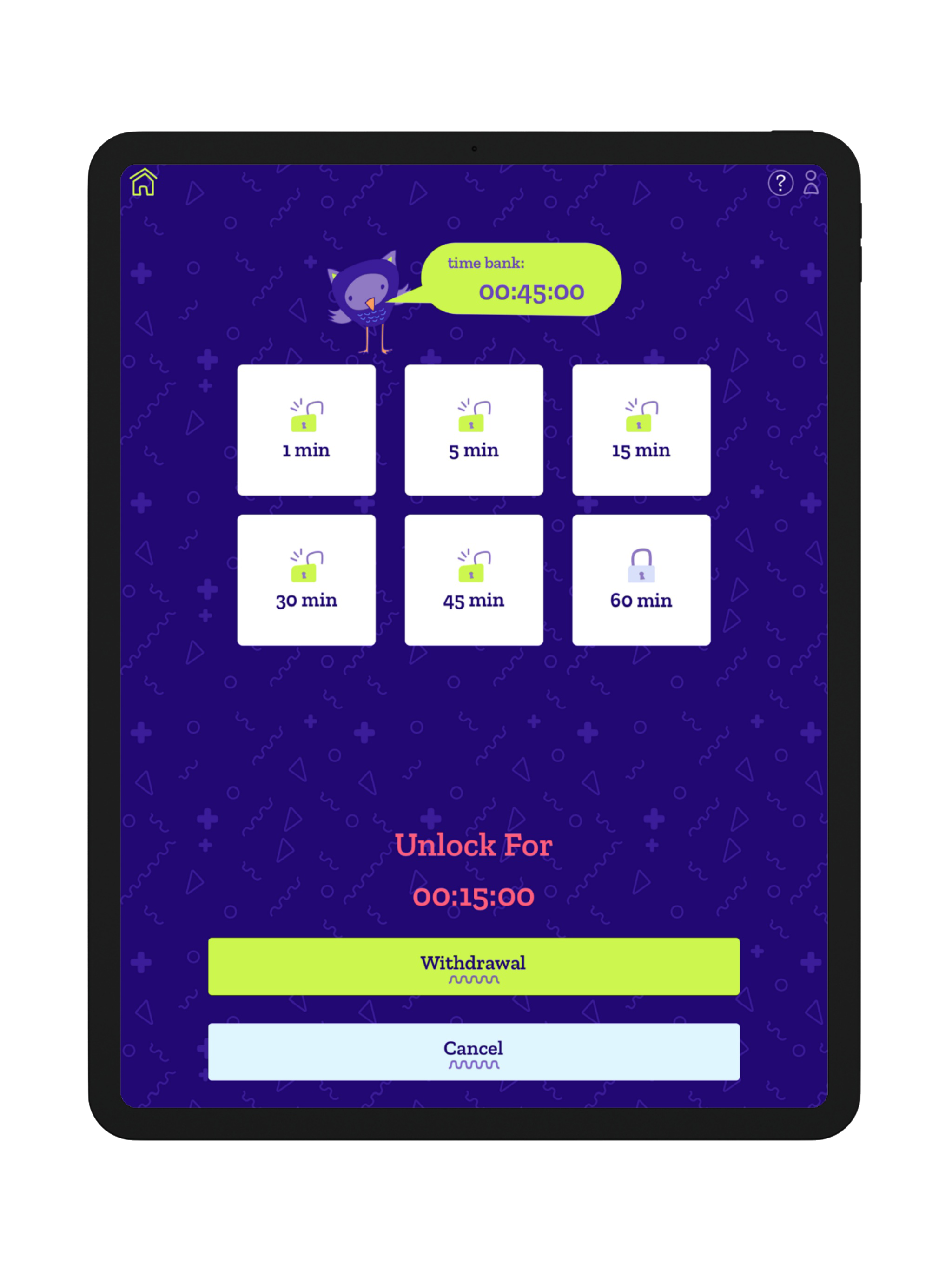 With your child's lesson completed, they're ready to either go for more lessons or withdraw time from their time bank. Learn It 2 Earn It lets your child decide how much time they want to use. Once time has been withdrawn, all your child's apps and games will re-appear. When time runs out, the device will lock itself again and your child can either withdraw more time or learn to earn more time.
START YOUR FREE TRIAL TODAY
© 2022 LI2EI. All rights reserved.